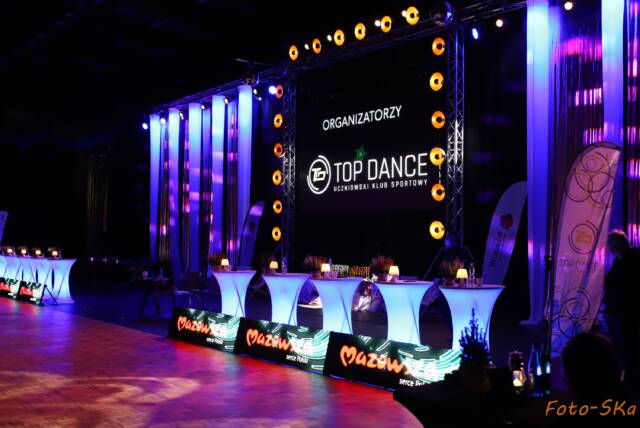 Top Dance Open 2023
International DanceSport Festival Top Dance Open 2023 will be held in Poland, Pruszków city on the 14-15 of October 2023. International couples can participate in all events for beginners, class and open competitions as well as WDSF categories. Pruszków is just 15 minutes drive away from Warsaw Chopin Airport and is as well easily accessible with bus, train or by car.
Top Dance Open 2023 is cofinanced by Mazovian Voivodeship
Competition is co-financed by ARP Foundation
Competition is co-financed by Pruszków City. Co financed by Ministry of Sports and Tourism as part of project Mikro Granty led by Foundation Orły Sportu.
Competition is cofinanced by Lotto Foundation.